Packy McCormick Discusses Consistency, Investing, and Growing his Newsletter Not Boring
I knew going in that growth was going to be a slog, and I actually may have focused a little less on growth and focused even more on the writing, but I've been really happy with how it's gone.

- Packy McCormick, Not Boring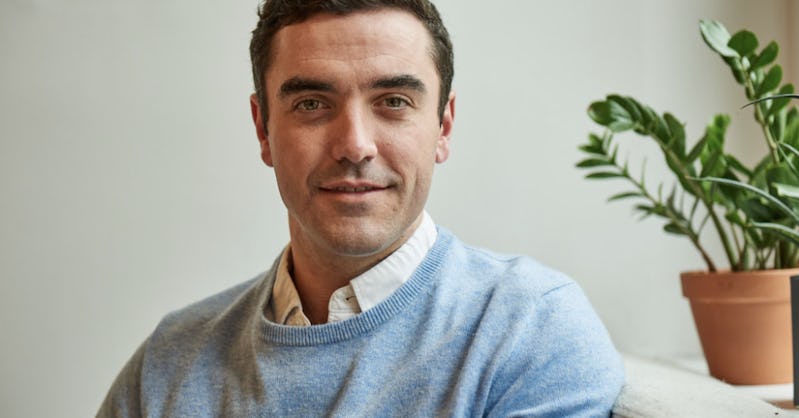 Packy McCormick is the writer behind Not Boring, a newsletter about business strategy and trends. Since going all in on the newsletter, which he has grown to over 55,000 subscribers, he has also paved his way into investing through Not Boring Capital.
Here are some of Packy's thoughts on balancing multiple "full-time" functions of his life:
Question/Answers
Besides from your kick-ass twitter presence, do you have plans to grow the Not Boring community beyond the newsletter?
This is one I constantly debate. Before Not Boring was a newsletter, I was actually planning on starting an in-person community. When COVID hit, I moved it online, and I realized 1) how much work running a good online community is, and 2) how bad I was at it.
How do you spend your time over the course of a day/week to make time for your research, writing, calls, growth, investing, personal life, etc. etc. etc.
I wish I could say that I have a good or consistent schedule, but I am winging it every day. Writing and investing require two totally opposite schedules. Writing needs long, quiet blocks, and investing is a lot of 30 minute,"need to schedule something in the next 24 hours" calls. For now, the solution has been to work 7 days a week, but I need to figure something out!
You took Write of Passage which is a CBC with its own community, content channels, etc. What are your thoughts about companies trying to aggregate CBCs like Maven, Reforge, etc.? which so far feel like they are missing the unique community aspect because they have courses on so many different topics.
Much appreciated. I actually think that they'll do well as long as they keep it instructor-first - that's the important relationship, between the students and the instructor. People learning growth and PM from Lenny will love it, and I think they'll feel more like they're taking a Lenny class than a Maven class.
I'm quite new to investing and I see that you invest in both new companies and those who are further along (ex. Scale). If it's possible to generalize, what's been the expectations from the companies and level of involvement for you between these two types of investments?
Expectations are all over the place! I text with some founders every day, some hit me up when they have questions I can help think through, and others just want me to retweet their companies' announcements every once in a while. And some ask me to do AMAs.
The progression from newsletter to investor is brilliant. Can you give an update on NB Capital and are you accepting additional LPs?
Not Boring Capital is going really well — I'm oversubscribed on this one, but hoping to figure out ways to get more people involved in Fund II!
What is your favorite piece that you've ever written? Are there any topics that people have come to expect for you to write about that have become less interesting to you?
I loved doing this one.
There was a little while that I was writing a lot more about public companies because I thought that's what people expected, but I've been pleasantly surprised with how people have been down to go into weird rabbit holes with me recently!
What were the biggest mistakes you made when you started Not Boring? If you had to start all over today from scratch, what would you do differently?
I don't have any major regrets honestly. I knew going in that growth was going to be a slog, and I actually may have focused a little less on growth and focused even more on the writing, but I've been really happy with how it's gone. I probably would have started writing essays on things that interested me the most earlier(and bought NFTs when I started writing about them!)
Who are the friends and other people in the industry that have been most helpful to you while building Not Boring?
There have been a lot of people, but Mario Gabriele, Ben and David from Acquired, Ali Montag, Lenny Rachitsky, Web Smith and so many others have been really helpful. Dan and Nathan from Every put together a group chat with a bunch of writers that made a big difference.
What are your favorite newsletters to read? People to follow on Twitter?
I like reading a lot of the same people that others do, Ben Thompson etc…, but would also call out people like Byrne Hobart, Tina He, Patrick Rivera, etc…
Between the newsletter, NB capital, and twitter you seem to be "always on." Which is impressive, but must be exhausting! Have you experienced burnout while working on Not Boring? If so, how do you navigate it?
100% yes. I'm normally incredibly calm and unflappable, but particularly a couple of months ago, I got more stressed than I've ever been in my life. There were three weeks of back-to-back Monday and Thursday posts and I just didn't know how I'd keep up with it. I slowed the pace a little and am trying to only do a Thursday post every other week, and that's helped so far, but definitely something I still need to work on!
Are there personal hobbies that you put in as much thought as you do with Not Boring, and if so, what are they?
There are not haha that's probably why I can put so much time into writing Not Boring. I love hanging out with my wife and son, and I love doing everything Not Boring-related. That's enough for now, but will need to find some other hobbies one day!
Do you see a once a week schedule being "enough"?
I think it really depends what kind of stuff you write, but for me, I think it's plenty!
"There were three weeks of back-to-back Monday and Thursday posts and I just didn't know how I'd keep up with it." I've heard many others (including David Perell) say that this is necessary to be on everyones top of mind. But do you think you can still grow the following really well with fewer postings (say 1-2x a month)? Or do you think this high level of consistency is needed?
I think consistency is the most important thing. If I dropped 2 really deep, excellent pieces per month, that would probably be enough to keep growing, but it certainly wouldn't happen as fast. I always add the most followers after a post, and it always slows down in-between.
How have you thought about balance between deep pieces that take longer and more frequent pieces?
I actually think I need to do a better job planning some out in advance. Right now, it's very much a series of three-day sprints.
Are there any rabbit holes that you think could be interesting but might avoid going down? (onlyfans comes to mind!)
I don't really see anything as off-limits. I really want to do MindGeek one of these days.
Your year in review piece from April was awesome. If everything goes to plan this year, what do you hope you'll be able to say you accomplished in next year's piece?
I've actually been a lot less focused on metrics this year and more focused on getting good pieces out every week + Not Boring Capital. I want to say that I was able to continue to write things that are a little bit out there despite a bigger readership and the higher likelihood of getting dunked on that comes with it, and that Not Boring Capital invested in great companies and helped them bend their trajectory up.
Have you ever read someone else's article and thought, "crap. i should've been the one to have written that?"
There are so many things that I've read that I wish I could have written, but have gotten comfortable with the fact that everyone brings their own unique spin and that I probably couldn't/wouldn't have written something that someone else did nearly as well. Been loving the Sacra private company deep dives recently, they're kind of in that category.
What fuels you? Coffee? Writing? Conversations with smart people?
All of the above! Gotta give my Cometeer plug here on the coffee side - three of those a day helps. But I really just love getting to talk to smart people who are doing insanely cool things and figure out how to tell their story in a way that's approachable. I've also really loved hearing from people that I've made them take things they thought were silly / out there more seriously.
How do you think about your audience? Do you have a specific person in mind that you're trying to appeal to when you're writing each article?
It depends on the essay - when I've been writing about web3 stuff, the audience/person in mind is someone who's generally into tech and finance but a littttle bit skeptical about what's going on. I could probably do a better job having a more specific audience in mind though!
Curious if you do much public market investing?
I do a little bit, but I'm very much buy and hold and portfolio is overwhelmingly tech.
Who who are the villains in the great online game?
"well, actually" people are pretty tough to deal with, and people who try to gain status by dunking on other people without adding much original contribution of their own.
What's the plan as you grow NB?....a number of employees, growing operation or keep it a small shop?
Ideally keep it very small and don't try to over-expand. Who knows if that changes, and I'll probably need to hire at least one person, but I've been enjoying being solo.
What would you have that person do?
That's the million dollar question!
Scared of the month or two of onboarding, and there's so much that I do that's hard to outsource, but need to figure it out.
What % of your portfolio does crypto account for?
Something like 30% of invested assets.