Matthew Stafford Discusses Angel Investing,Running In-Person Events, and Growing his Community 9others
There's no substitute for sitting down, passing food around, 'breaking bread' and talking in-person.

- Matthew Stafford, 9others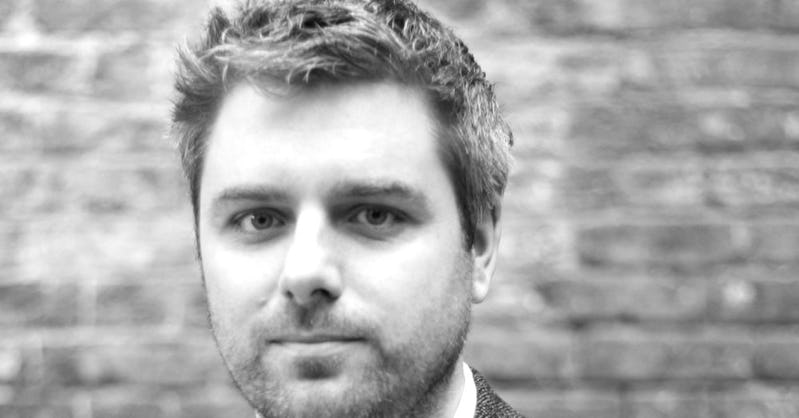 Matthew Stafford is an Angel Investor, the creator of 9others and The Education of An Angel Investor newsletter. 9others is a network of 4,500+ entrepreneurs in 45+ cities that brings people together to share a meal and solve business problems.
Continue reading to see how he balances a growing list of responsibilities and challenges: 
Question/Answers
How do you actively manage such a large network of entrepreneurs across so many cities with 9others?
I rely on the hosts a lot — the people that do 9others around the world have to have their own motivation — we don't get rich from doing it so they have to do it to help themselves and their local community. 
So that helps — I'm very keen on self discipline and motivation. And sometimes hosts change or 9others is a bit pop-up — as in, a host will do it for a while then other things take priority so they cool off then come back. They're awesome people for taking it on (I guess that's good filtering up-front).
What is your process for writing your newsletter?
For the 9others newsletter — it's really just to share the URLs to sign up to the meals. I'd love to share more news about the network and Q&As etc like this — don't have the bandwidth right now. For my angel investing one — I try to do a post a week, but sometimes in the middle of a deal that's slipped. I'm back in the groove now as I realize how important it is(for me and for others, I hope!).
What originally inspired you to create 9others?
I'd done a bunch of 'investor dinners' for work — I was working for a VC and we also had a project to help London's startups get more investment, which I worked on. They were amazing and very successful (lots of those dinners led to great investment deals). But the thing was that at the end of each one the entrepreneurs ended up huddled together to talk about their every day 'business of business' challenges. I wanted to do something just for them — deliberately limited in size (9others so that I'd only keep it to 10 people, yourself and 9 others). 
I just thought that if it was just entrepreneurs and they could share a challenge then the others could help the others.
What were the biggest mistakes you made /learnings you had in the early days of running 9others?
I have a co-founder (Katie Lewis) and we both thought we had to be good at what the other one was good at…
She is an amazing COO (that's her day-job) and I'm rubbish at organizing stuff (getting better but back then if I did it we'd not have enough food or we'd have too many chairs, that kind of thing).
But it turned out that if I invited people they'd respond and generally want to come along — I was able to 'sell' it I guess.
In the beginning we kicked ourselves for not being able to do what the other one did.
Can you tell us about Unplugged, the company you recently angel invested in? (I think many in the community would love them!)
Hah - with pleasure!
They have cabins about an hour from London — you can book 3 nights and when you arrive you lock your phone away in a box. Total digi detox.
If you were starting 9others today, would you start it as an in-person dinner or a newsletter? Why?
In-person dinners for sure.
We've had a 9others website from the start and I share the links to meals via Substack but we've never really shouted about it. Maybe we could do more.
But (for me anyway) I want to host one dinner a month in London — thats enough.
9others is about getting just 10 people together — loosely curated, so they're people who want to contribute.
There's no substitute for sitting down, passing food around, 'breaking bread' and talking in-person.
What advice about community building do you share most with early-stage founders you invest in?
Put your best people on it!
Many give 'community' to the intern or someone junior thinking it'll run itself and it's not that hard or important. If you think of it as 'business relationships' that should be the CEOs job!
But at the same time don't take it too seriously — like many things treat it with light hearted gusto!
You never know which relationships are going to pay off (personally or professionally, maybe both) so create an environment you want to be in, but remember that it'll not be for everyone.
What do you think is the hardest thing for people to understand who are building communities for the first time?
Hardest thing — it takes aaaaages for anything to pay off.
Can you tell us a bit more about your angel investing newsletter... what has writing it unlocked for you?
In general writing helps me think and I want to be a better thinker.
I also wanted to start it because (and remember I'm in London — might be different elsewhere) the 2010s was very much the decade of the entrepreneur — at the beginning of the 2010s no one was an entrepreneur — it was a stupid thing to do (I'd just finished an MBA and people were going into consulting etc and thinking I was daft). But by 2018, 2019 everyone is an entrepreneur.
And I very much think it'll be the same for angel investing. It's still a bit fringe, but I think many more people can do it if they want to — they can 'pay-as-you-go' — you don't have to wait until you have some massive pay-off.
I bet COVID forced you to change a lot about 9others. What sort of adjustments did you actually have to make?
We'd hosted in January and February 2020 no probs and were all set for the year with venues etc.
But yeah, March wasn't going to happen. And back then (it's easy to forget) we didn't really know what would happen or how long it would last etc.
And the March dinner was sold out — so was April and we'd sold tickets for May. So I couldn't just shove if back a month — when would that end?!
Everyone had been doing loads of zoom so I thought that might work — but I didn't know so I asked the community and the people who'd booked for March — I offered them a refund or a swap to the next dinner whenever that would be, or we could try Zoom.
So we tried Zoom. It was amazing. No substitute for in-person of course but far better than I could have imagined. People really wanted to connect and talk about something other than Covid!
We ended up doing one a week in April and a bit of May then things calmed down a bit.
We finally went back to in-person in June 2021.
The other thing was, I'd considered doing 'virtual 9others' before Covid in years gone by but discounted it — we were always in-person.
They were really good — people dialed in from USA, Italy, Spain, Germany, Singapore etc
But now that we can have them in-person I'm not rushing back to do them on Zoom. Maybe we will sometime.
What criteria do you use to evaluate a company or team before deciding to invest?
I try to get to know the founders.
What I'm really seeking is the truth — I'm not there to convince anyone or change anything — I just want to know a few things.
Specifically for me I'm looking for high grit and high self-awareness. I can't figure that out from a deck so I try to get to know the people behind the business — their background, work history, what they've done that was hard, whether they've already peaked or are still hungry for more.
And of course I invite them to 9others if they're also keen. It takes a long time and of course there are hundreds and hundreds that come to 9others that i'll never (for whatever reason) be able to invest in but at the very least they'll get to meet some other great founders to help out and get help from.
What strategies have you used to grow 9others and each of your newsletters? Do you monetize them too?
For 9others it's really simple — in the early days it was a weird concept — there were loads of free networking events with free beer and pizza — so we had to work hard to say, actually 9others is one you have to pay for and you'll only meet 9 other people.
So we invited good people we already kind of knew. And after that first dinner we said we'd love for them to come again but also suggest one or two other people who might like it. If everyone introduced one or two people that really grows fast!
Newsletters — I ought to do better and i'm really pleased to be doing this tonight!
I share on LinkedIn and Twitter and I don't count the sign ups. I know I want to do it and want to do it for a long time so I'm sure it'll pay off somehow — looking at growth numbers this week or next doesn't bother me.
I did have paid Substack on my investing one — it was more of an experiment — I did a series of audio interviews with angel investors and put those behind the paywall (it was my lockdown project).  I've recently turned off paid as now I've kicked it off I'll keep at it.
Can you walk us through the process of what it takes to run a 9others event - from start to finish?
It has to have a motivated host (as mentioned above). It's not a big money-maker but I always knew something good would come from it — and at the very least I'll get to go to dinner with a bunch of interesting people!
I have a few 'golden rules' for making it a meal with 9others — the more of this kind of networking the better, but if a host in another city wants to run it in the 9others way then there are a few things that make it 9others.
E.g. only ever 10 people. We each share a challenge that's "keeping us up at night". We spend 10-15 mins kicking around that challenge and trying to help out. Then we wrap it up 2-2.5 hours later — I didn't want to have a long, drawn out boozey evening — people have to work too!
And of course there are a few things 'before' and 'after' — e.g. getting the right kind of venue (we like to support nice, local places not big chains) and follow-ups (connecting people over email).
What are the other communities and community organizers that you think do a really good job?
There are a couple of Slack groups I'm part of — one called 'Innovators Room' and one called "MVVC' (Minimum Viable Venture Capital).
There was a great one in London called MiniBar, but sadly (for us!) the founder, Christian Alhert, went to New Zealand at the beginning of Covid. Christian used to also host dinners — he'd have a long table and cook for the whole day then serve dinner to 20-30 people in the evening. Was amazing.
I've also tried some others on Slack and a couple on Discord but they get too big and the number of messages (for me anyway) is overwhelming.
I'm pretty introverted so I like when others host small dinners — I don't really go to big events any more.
Not so serious question... what are your thoughts on NFL QB Matthew Stafford?
Hah — I think that's why I have a few interesting Twitter followers…..! I occasionally get stick on Twitter, but occasionally lots of praise…!