Introducing Heyday for iOS 
Have you ever been in the middle of reading an article on your phone and thought to yourself, "this is pretty great, but I'm going to forget about it - and not find it later when I need it?"
If so, you're in luck!
Today we're pumped to share Heyday for iOS with you.
Heyday for iOS boosts your memory by automatically saving content you view on your phone and resurfacing it later when you're Googling or reading articles.
To try it out: 
1. Download Heyday for iOS
If you're reading this on your phone, use this download link. If you're seeing it on your computer, scan the QR code below with your phone: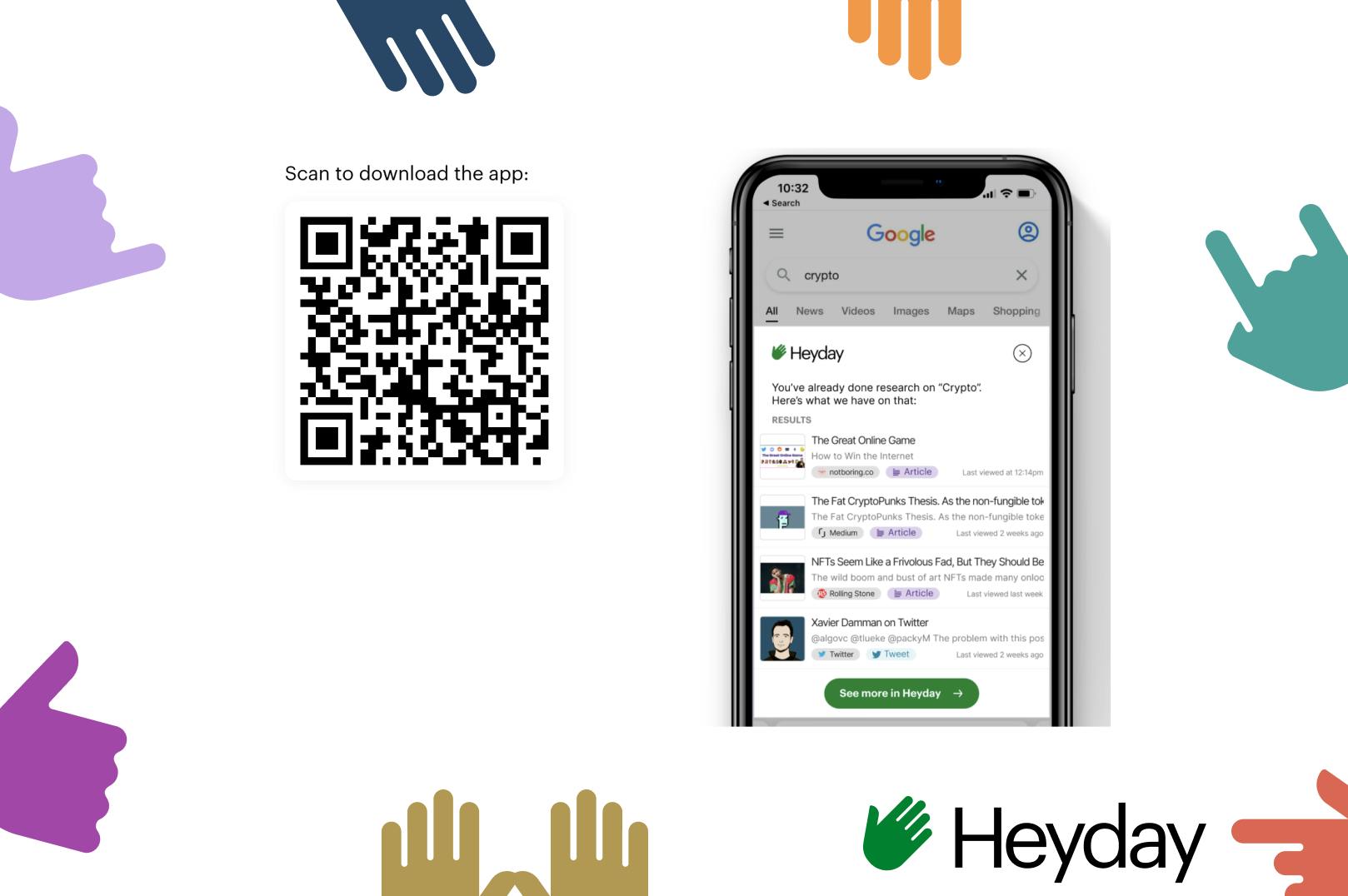 2. Install the Heyday Safari iOS extension.
Here's a 30-second how-to video and additional instructions: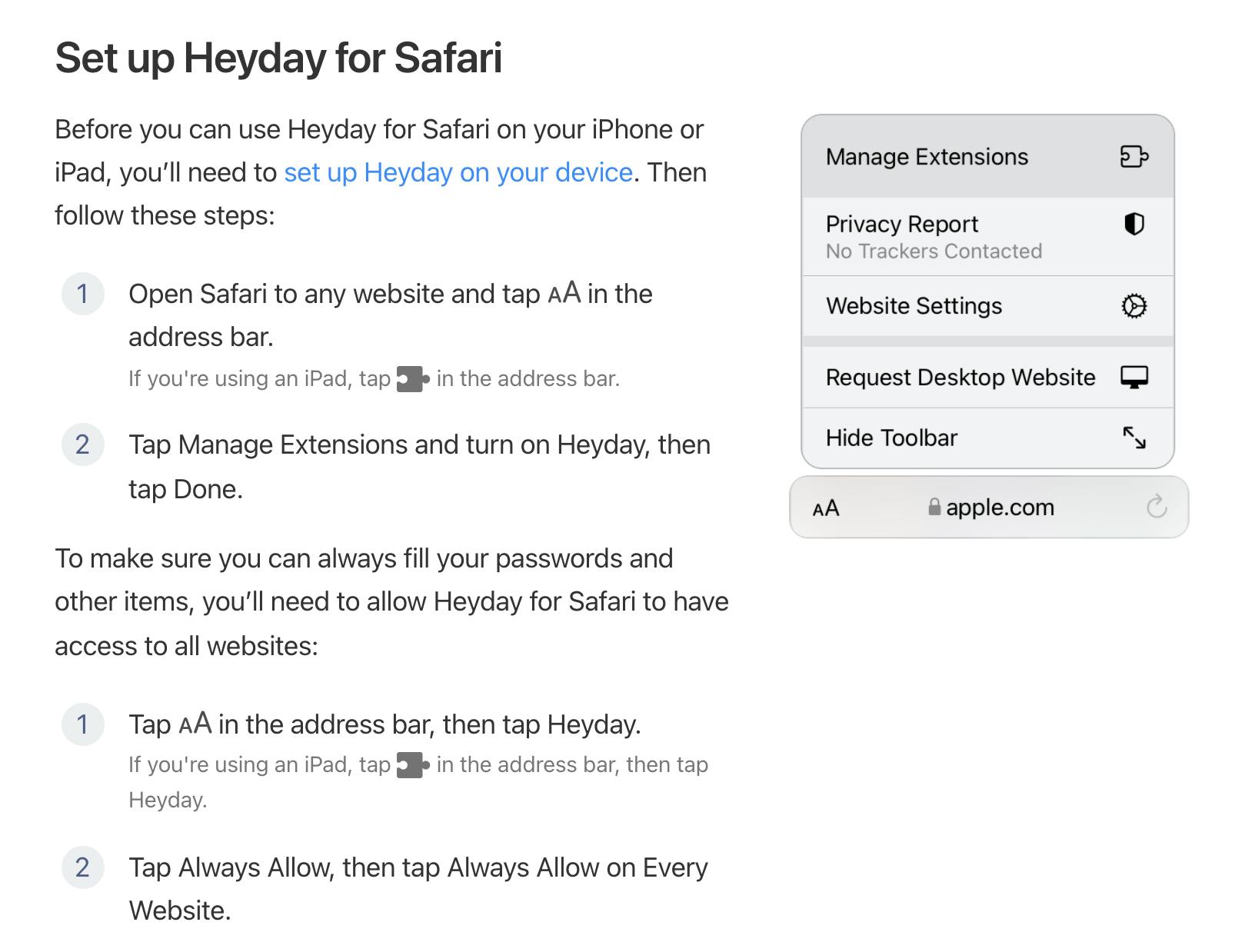 The next time you're Googling or reading an article in Safari on iOS, our 👋 icon will appear and resurface relevant content you would've forgotten.
Cheat codes for your memory
Get Heyday to have your research automatically saved, and resurfaced when you need it.