Sahil Bloom's Best Content of 2021
Sahil Bloom spent years as an investor at Altamont Capital Partners, an investment fund with $3.5 billion in assets under management, serves on the boards of multiple companies, and angel invests in dozens of companies. 
Beyond his work as an investor, Sahil Bloom is best known for the thought-provoking content he creates across Twitter, his newsletter, and his podcast.
Here are some of his greatest hits.
Sahil Bloom content greatest hits
Sahil Bloom Substack posts  
Every week Sahil sends his newsletter, The Curiosity Chronicle, to tens of thousands of subscribers. On Friday's he sends out a short edition that includes one quote, one tweet, one article, one podcast, and one bonus to "spark your curiosity heading into the weekend."
Topics in the newsletter range from the supply chain apocalypse to cognitive biases to frameworks for sending highly-effective cold emails. If you're interested in studying actionable frameworks that can push your professional life forward, The Curiosity Chronicle is right up your alley. Check out Sahil's most-read posts below.   
Top 3 Sahil Bloom Substack posts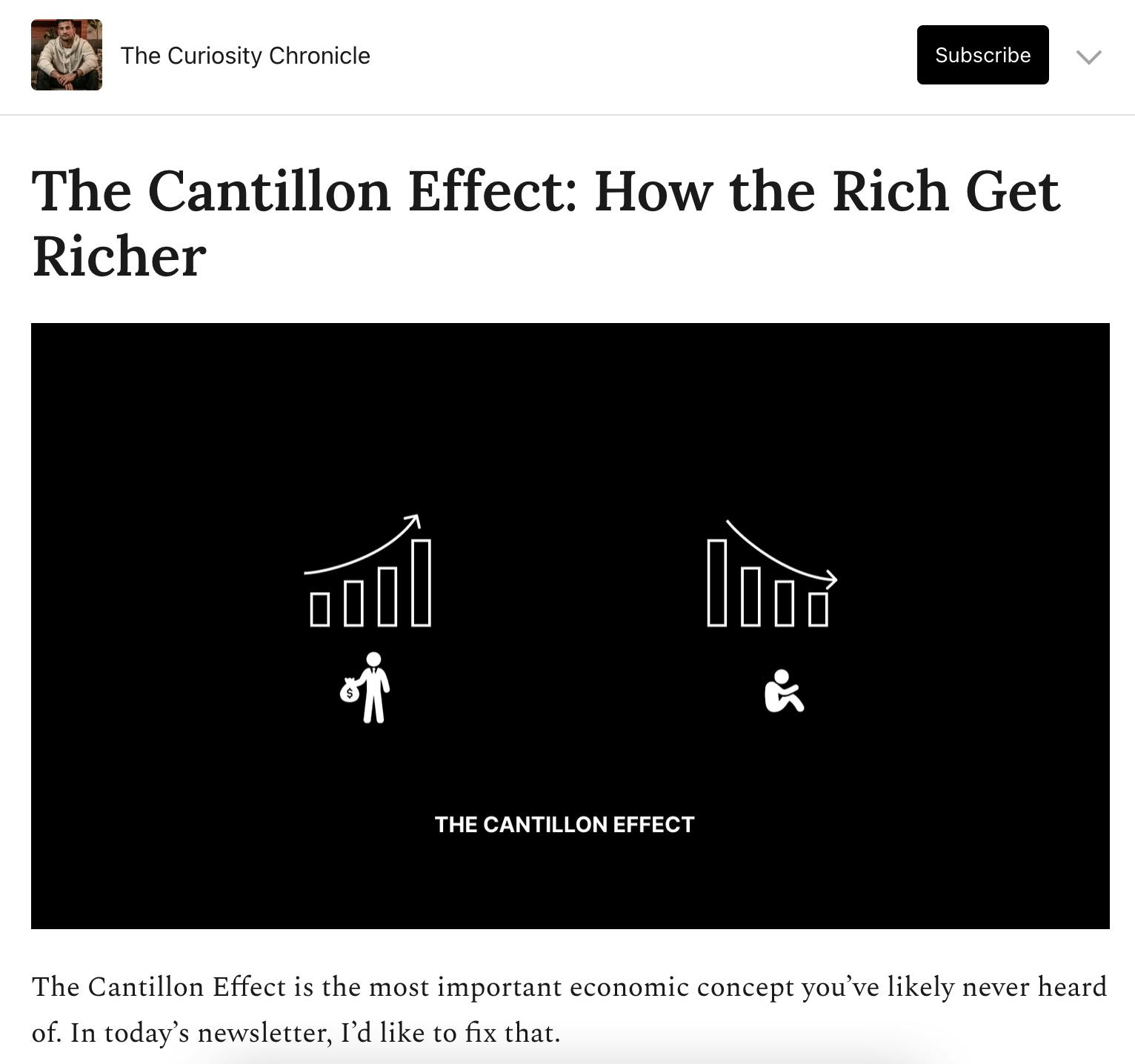 Sahil Bloom Twitter threads
Sahil posts in-depth threads that break down complex topics - like finance and the global supply chain - into digestible stories for anyone to understand. He also writes about startups, personal life, and shares useful frameworks that can be applied to both. Highlights like the ones included below make his Twitter account a must-follow. 
Top 3 Sahil Bloom Twitter threads
Sahil Bloom Podcast appearances
Sahil hosts a podcast called The Room Where It Happens and is a frequent guest on financial podcasts. The unifying thread through Sahil's appearances is actionability. Whether Sahil is asking questions or being asked questions, he always pushes conversations in a way that listeners will benefit from actionable insights.  
Top 3 Sahil Bloom Podcast appearances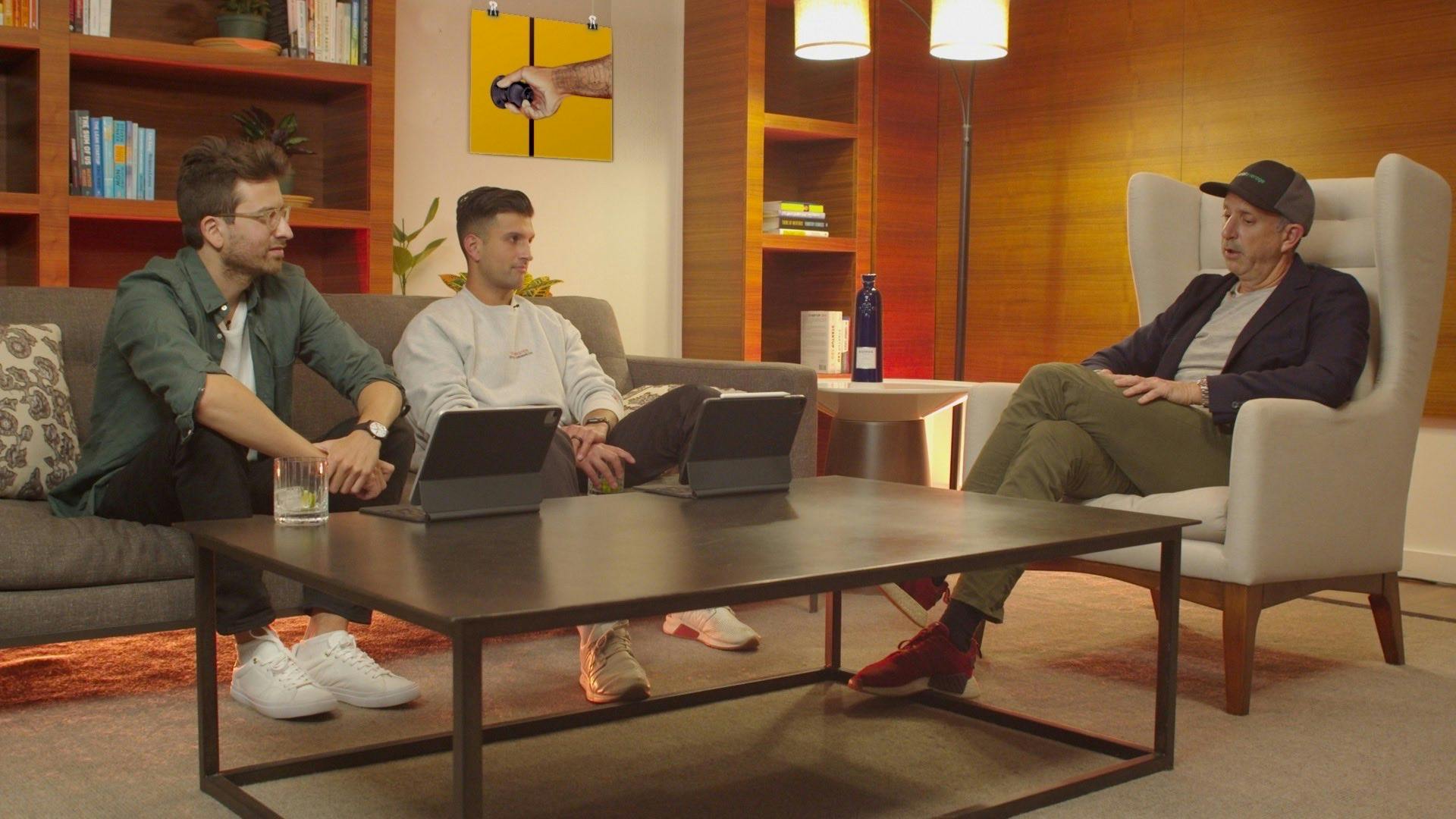 This Sahil Bloom profile was created by Heyday
When you're researching someone like Sahil online, imagine if you could see all his relevant tweets, articles, and other content he's created in a single view.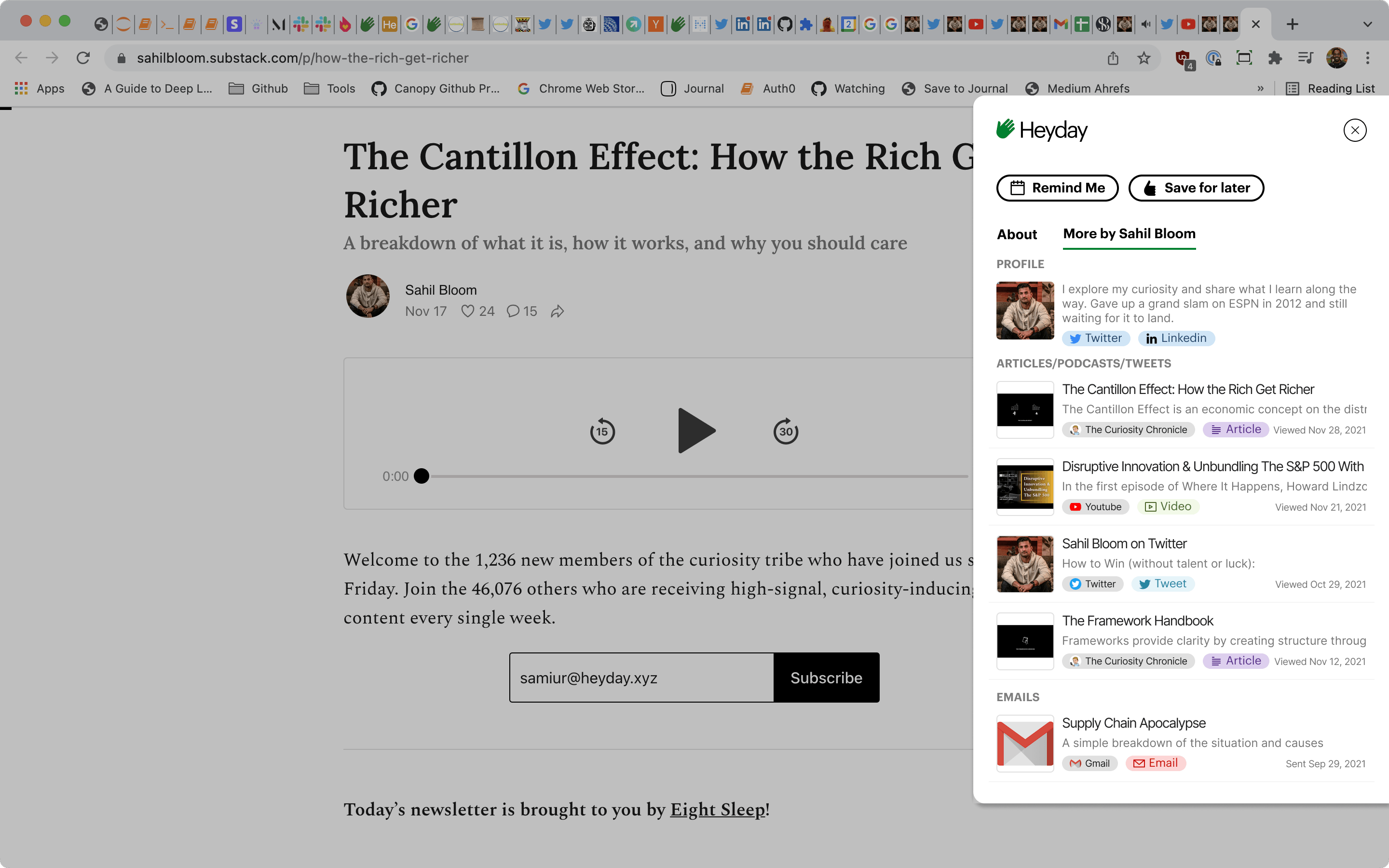 The Heyday browser extension automatically resurfaces content from people you research, so you don't have to waste time digging.
Ready for a photographic memory?
Add the Heyday extension to your browser to see tweets, articles, newsletters, and more featuring the people you research online.