Melanie Perkins' Canva Origin Story
Melanie Perkins co-founded Canva when she was 19 years old and still in college.
Last month, the company hit a $40 billion valuation.
This is a story of how two gutsy Australian entrepreneurs convinced Silicon Valley to fund their dream and change the world of design forever.
Melanie Perkins' journey to get Canva built wasn't easy.
She had:
• Zero Silicon Valley connections
• No technical background
• 100+ investor rejections
What she did have were product-market fit and an ambitious vision.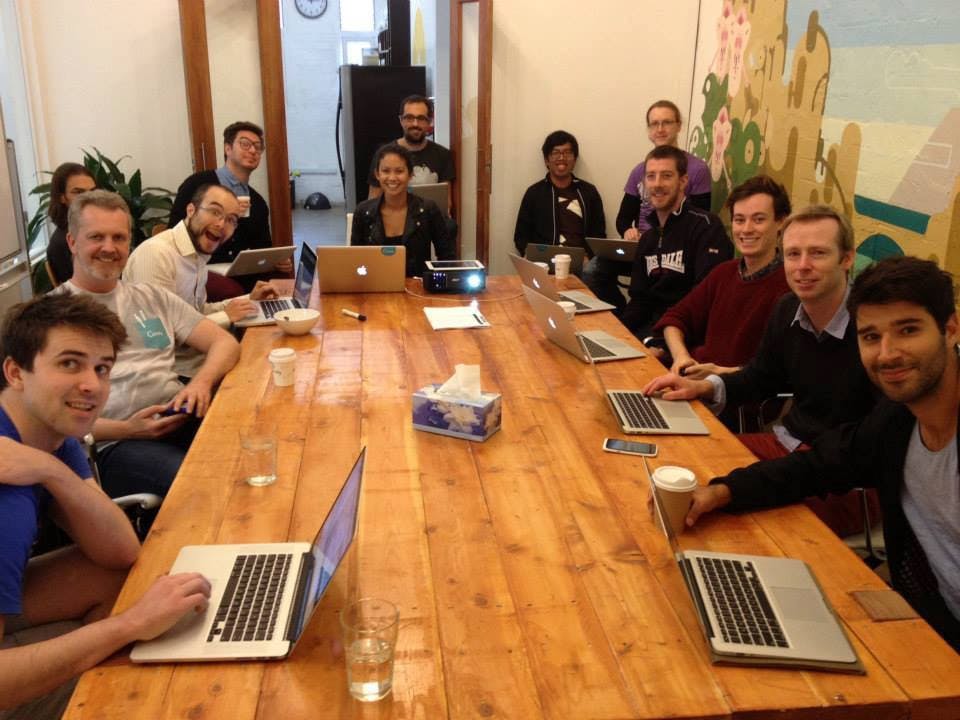 Melanie's original idea for Canva was to enable anyone in the world to design.
When she taught Design at The University of Western Australia in 2006, she found design software clunky and difficult to use. "Students would take a whole semester just learning where the buttons were and how to design something."
Melanie and her co-founder Cliff Obrecht didn't start with design software.
They didn't have the tech skills or the capital to tackle that problem immediately. Instead, they focused on a niche product category first - high school yearbooks - with their company Fusion Yearbooks. 
Why yearbooks?
Melanie's mom was a teacher.
She could see how much time and effort her mom put into each yearbook. Melanie & Cliff decided to make software that made yearbook creation easier. The software would be free & schools would pay for printed yearbook copies.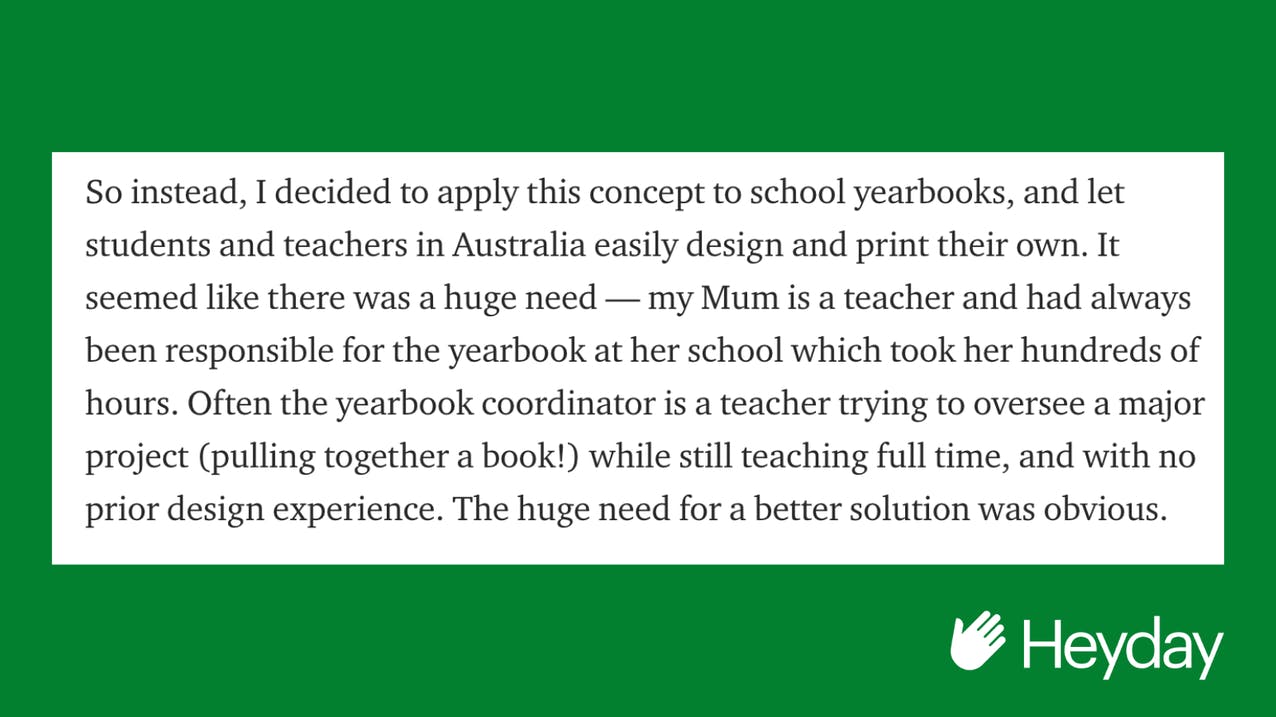 Melanie & Cliff didn't know to code.
So they found someone who did: Greg Mitchell.
Mitchell ran a software dev company called InDepth (now Cirrena). The team used a $50,000 AUD friends & family loan and contracted InDepth to develop the first version of Fusion Books.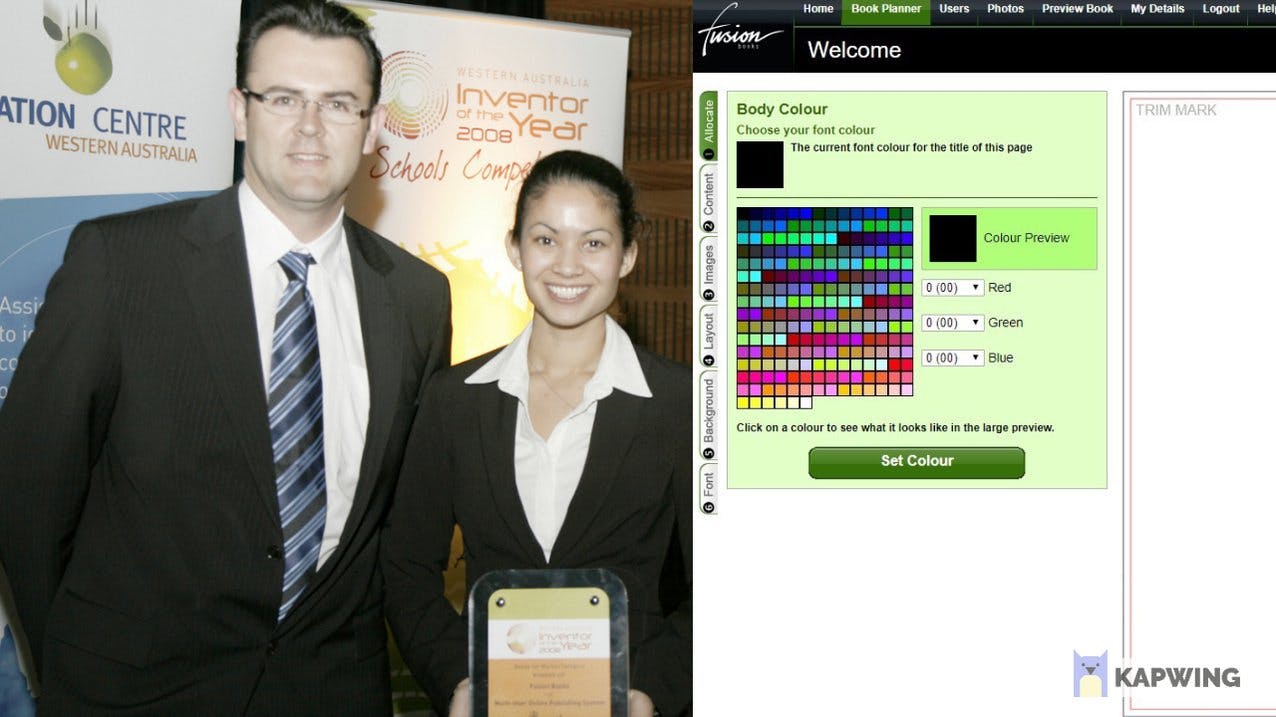 In Year 1, 16 schools signed up for Fusion Books.
Fuji Xerox gave the team 2 printers for free if they paid for ink and cartridges. They set up shop in Melanie's mom's living room.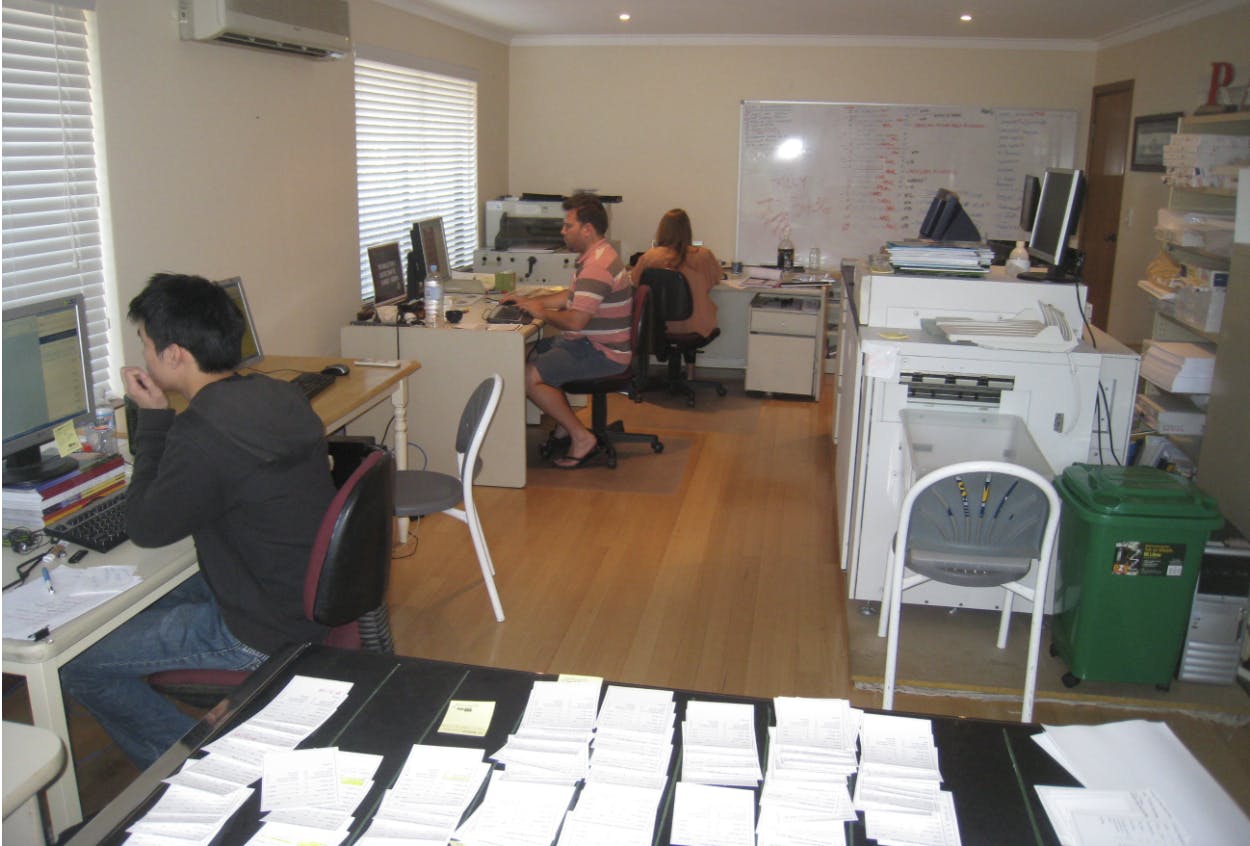 Fusion Books added more schools and grew quickly.
Year 2: 50
Year 3: 100
In their 3rd year, they were awarded the 2008 Western Australia Inventor of the Year. The following year, they came back and they met the investor who would change everything for them: Bill Tai.
Bill Tai is a career VC with early investments in Zoom & WishShopping
He's also known for his passion for kitesurfing, hence the name Kite VC. The concept for Canva intrigued him. He told Melanie to meet him when she visited SF. She decided to make the trip in 2011.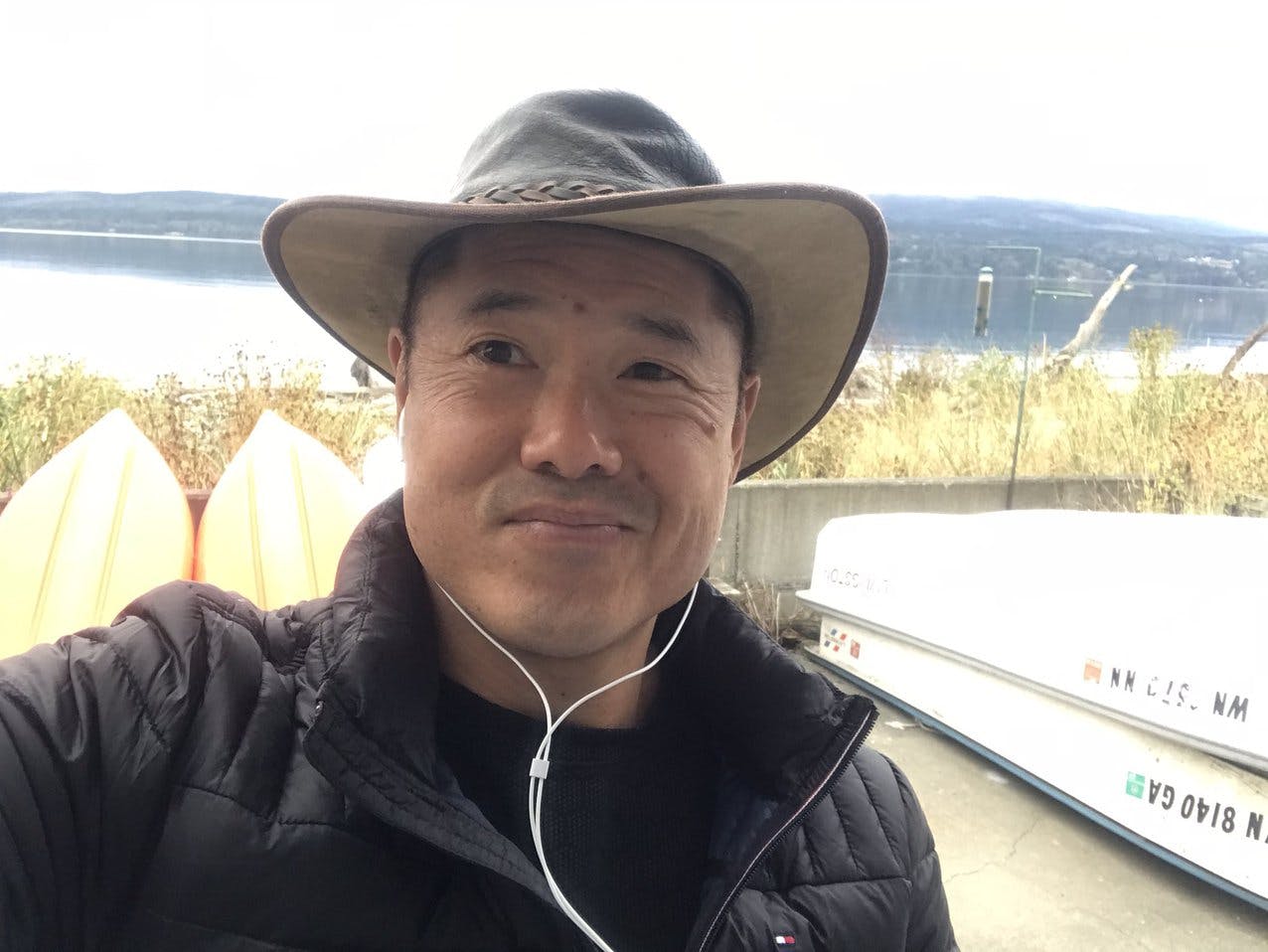 Melanie made the trip and set up the meeting.
But she was a fish out of water in Silicon Valley:
She didn't use an iPhone or an iPad.
She overdressed to seem professional.
She printed her pitch deck instead of running it on a laptop.
A slide from the deck: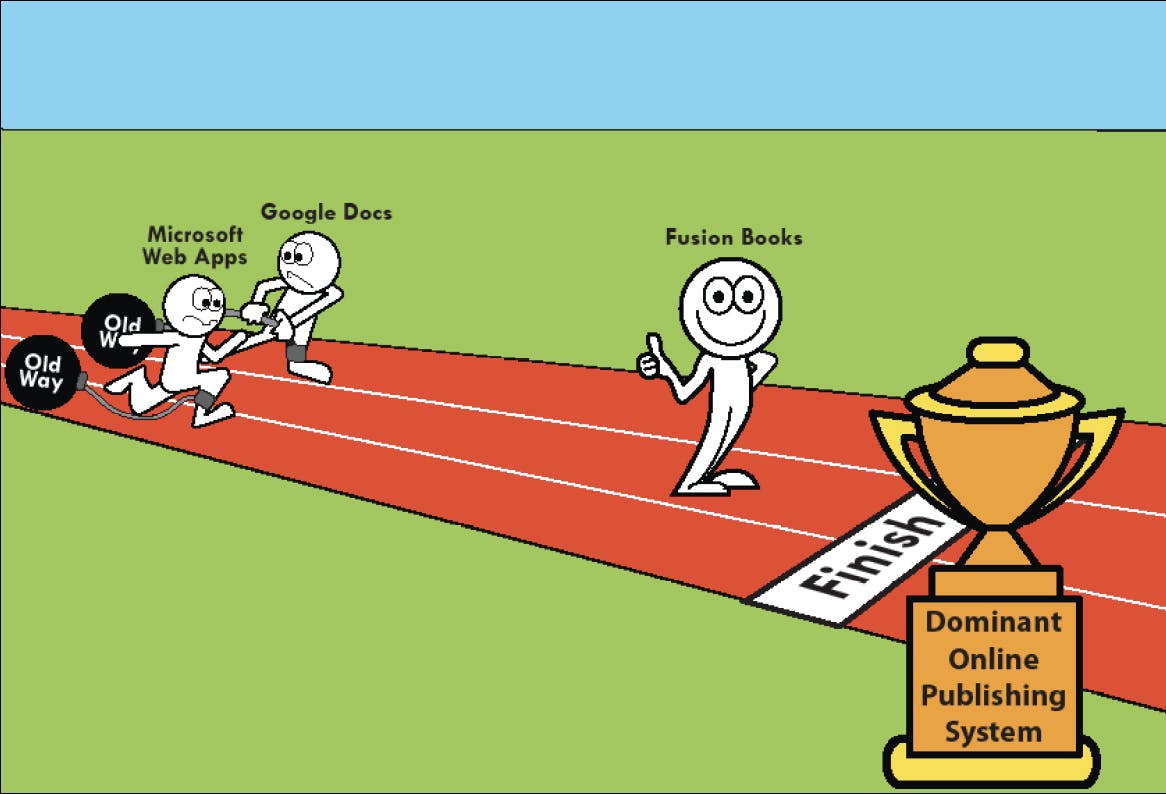 Melanie was surprised to find that her meeting with Bill went well.
He intro-ed her to Lars Rasmussen, the co-founder of Google Maps & Google Wave. Lars understood the power of real-time collaborative editing and saw Melanie's vision.
He quickly became Canva's first advisor.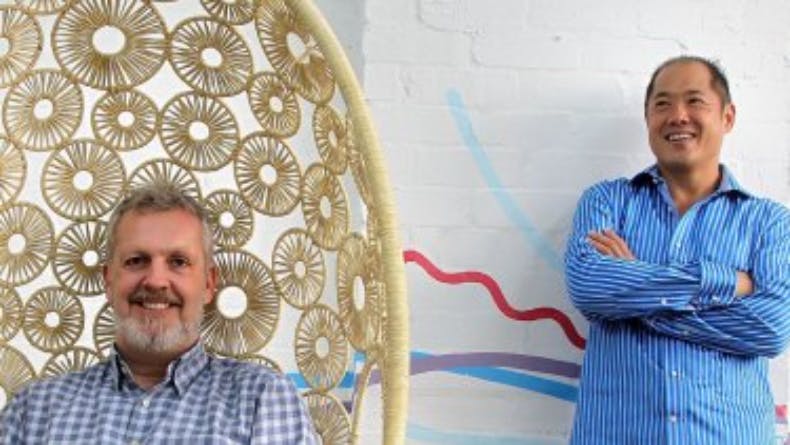 Bill was willing to invest if Melanie could find a technical co-founder that Lars approved.
Melanie started hunting. But Lars' bar was incredibly high. 3 months in, she hadn't found anyone who passed his test. Disappointed, Melanie returned to Australia.
Melanie took kitesurfing lessons to build rapport with Tai
This came in handy when Bill invited the team to his annual venture & kitesurfing conference - MaiTai - in early 2012. Both of them were excited for it.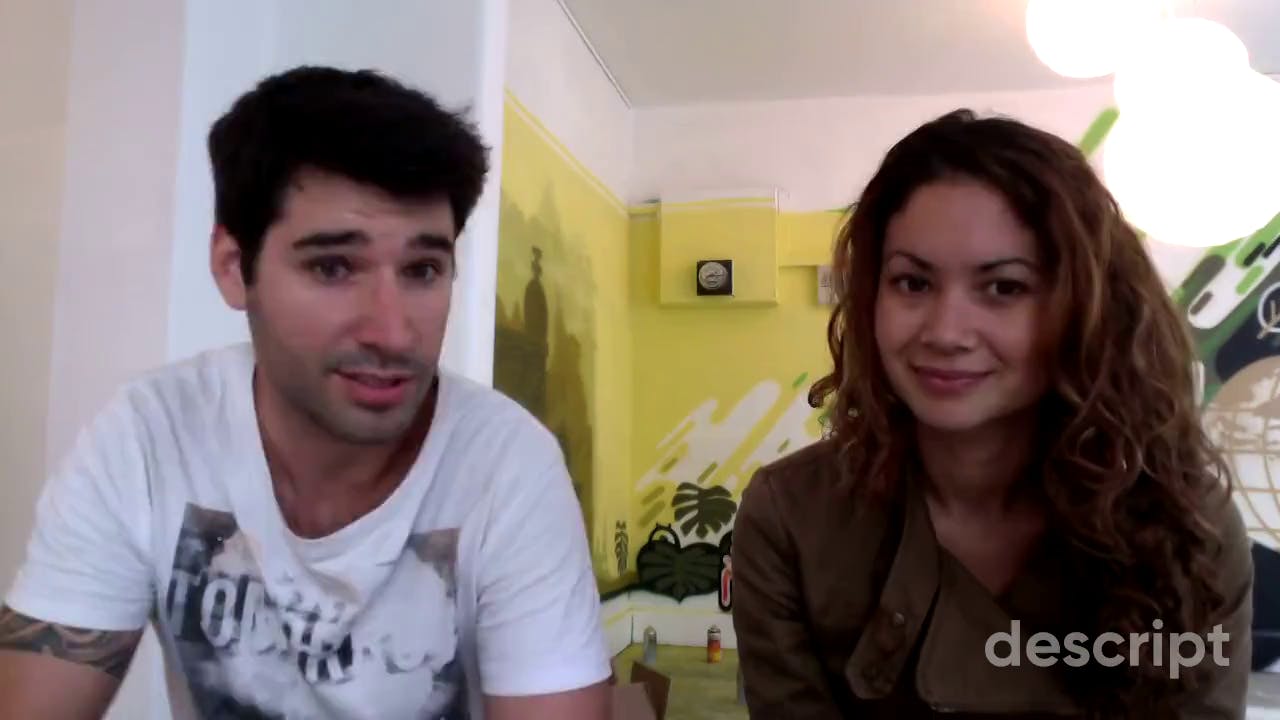 They wanted to land their tech co-founder before Mai Tai to increase investor interest.
All their options fell through just before their flight to the conference. They convinced Bill to pitch Canva there. The pitch went well and they generated a lot of interest, but no deals.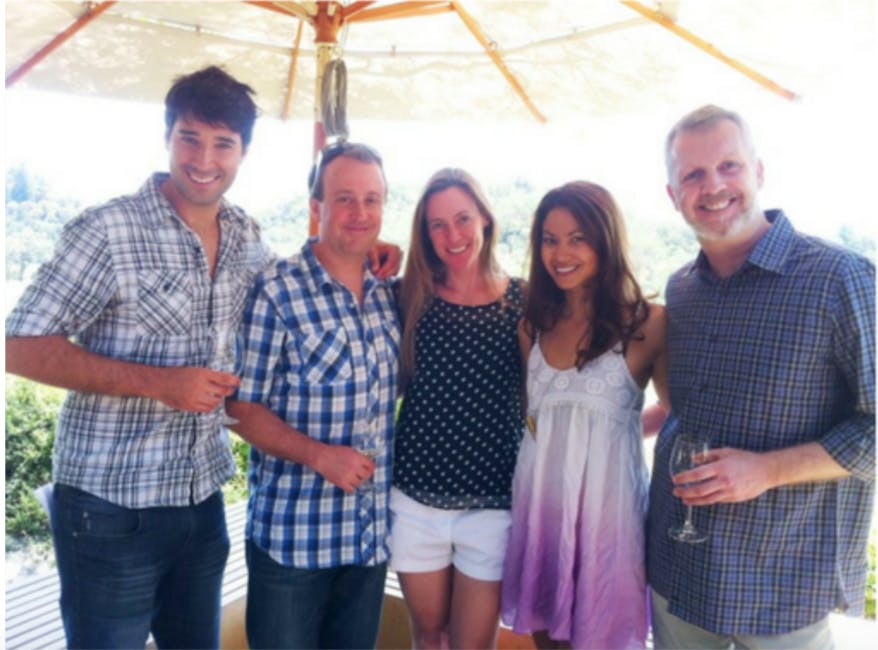 After a long period of searching, they finally landed their co-founder 
Cameron Adams joined the team in 2012.
Lars had introduced him earlier, but he had been focused on building Fluent Mail. Bill agreed to invest ($25k to start) and help the team raise more capital for Canva's MVP.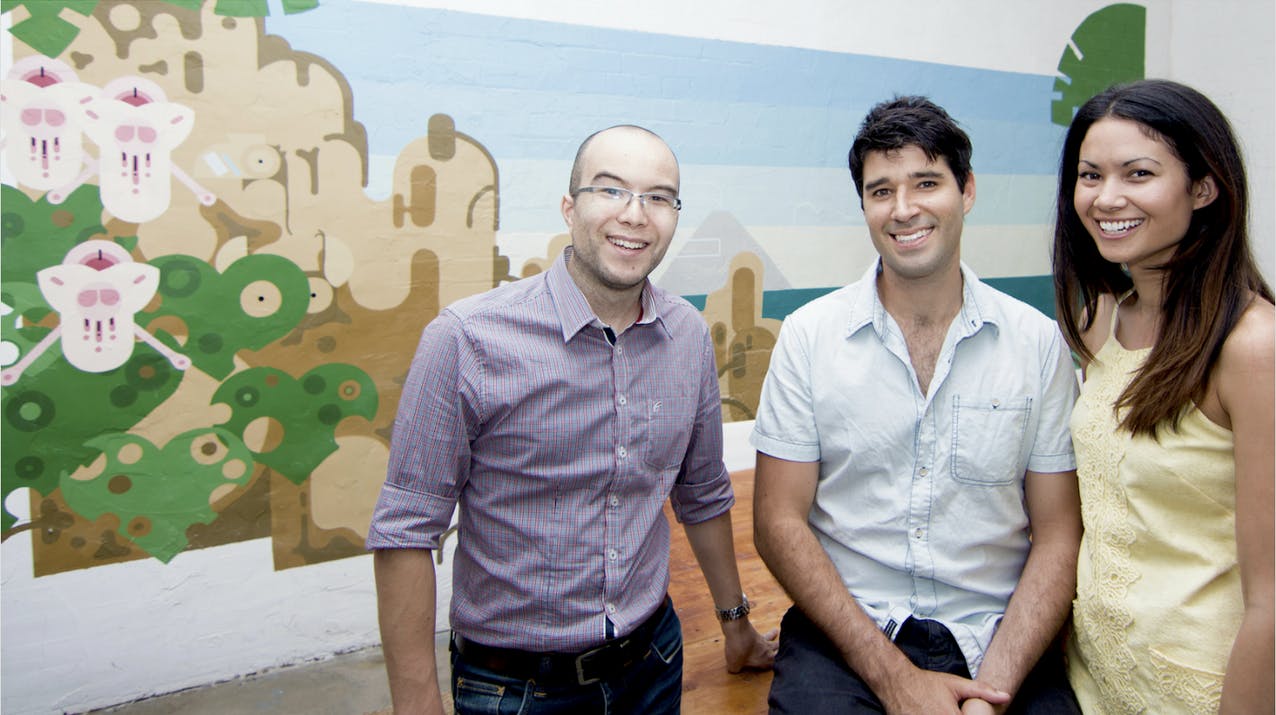 The first fundraise was excruciating.
Melanie received 100+ rejections, for reasons like:
HQ in Australia, far from the Bay.
No Harvard, Stanford or MIT background.
Canva was overpriced.
Her pitch deck changed a lot - the co was called Canvas Chef at one point.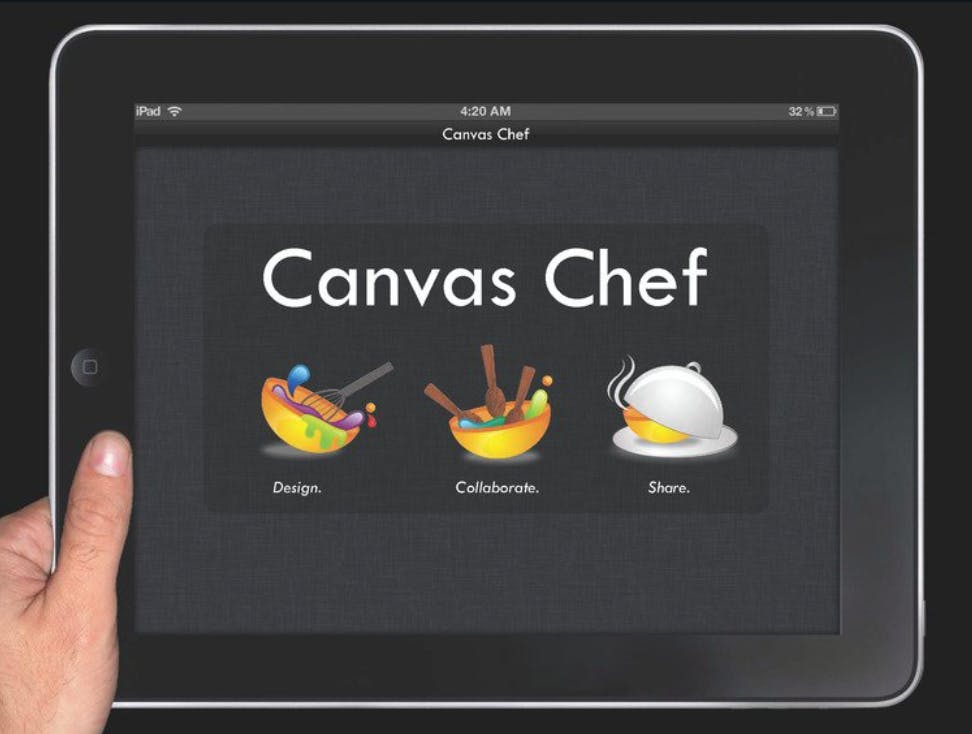 Canva's unexpected path to $3 million
Eventually, in 2012, Melanie raised $1.6 million from angels like Bill & Lars, and VC firms like Blackbird, Matrix, and InerWest Partners.
They were also able to get a grant from the Australian government for $1.4 million, bringing their total seed raise to $3 million.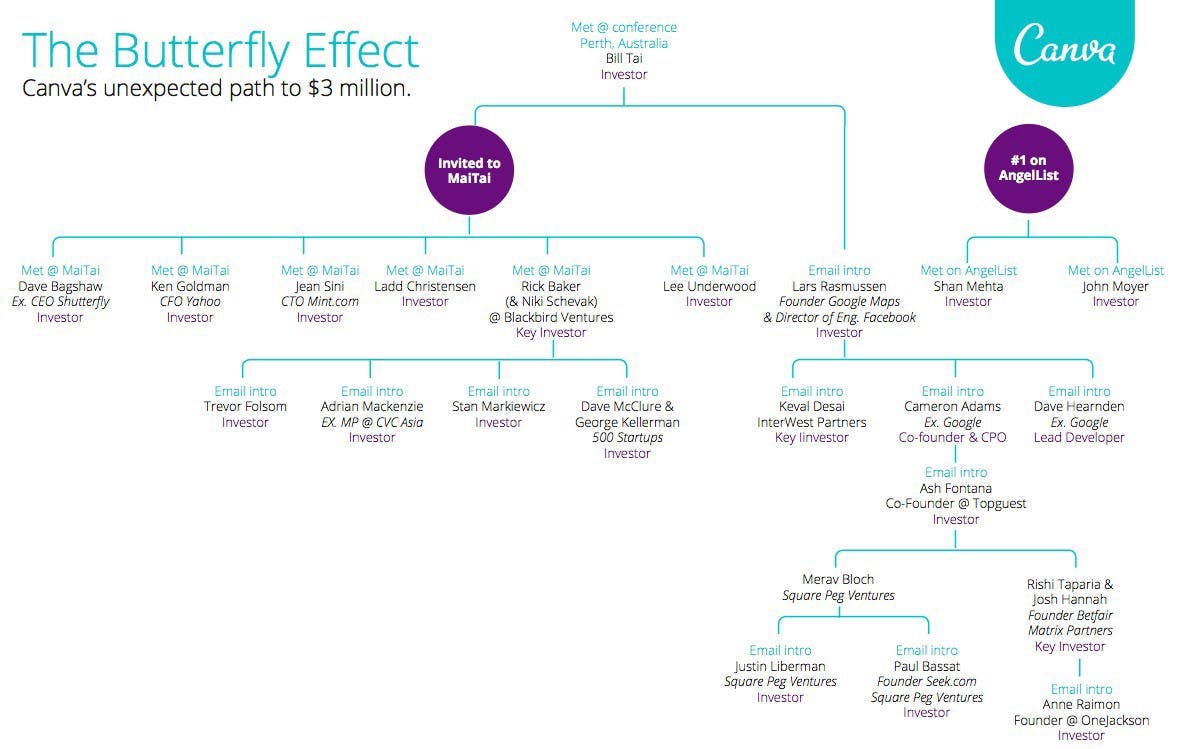 They had the money they needed.
Now they had to build V1 of Canva. The final piece of the puzzle was founding engineer Dave Hearnden. Dave was a Google engineer referred by @larsras. He needed some convincing. The team created a custom recruiting deck: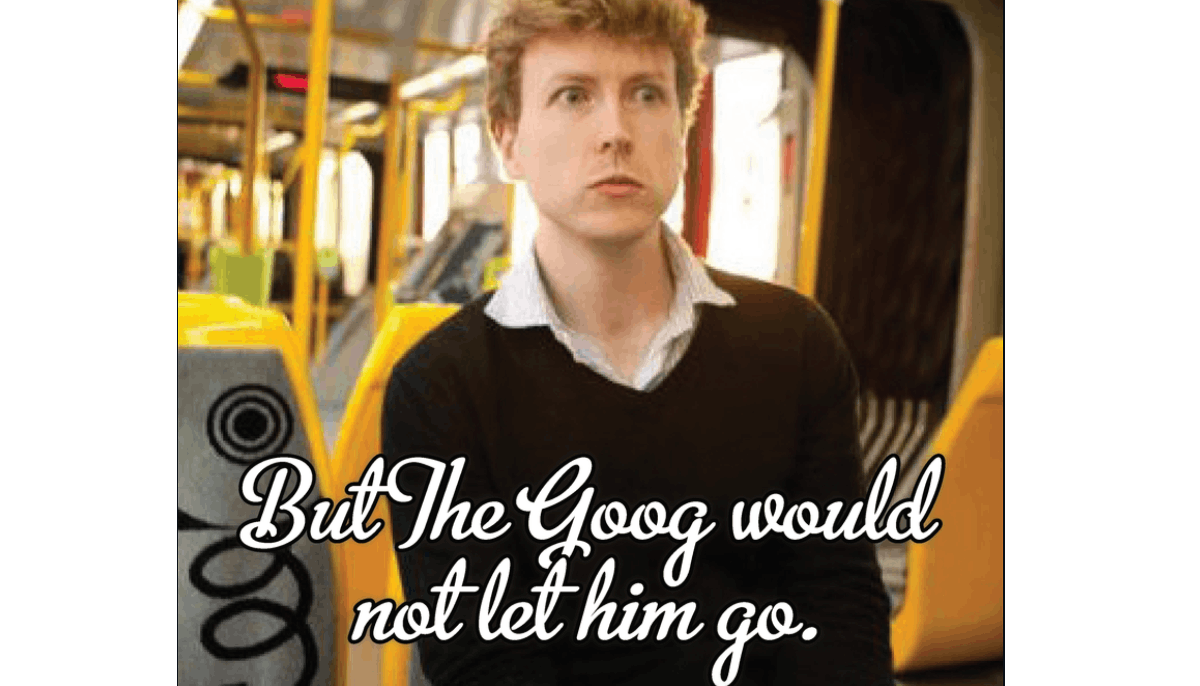 Melanie focused obsessively on the first version of Canva between 2012-2013.
The team spent so much time developing it that investors started to get concerned. Finally, in Aug 2013, they were ready to launch.
Melanie and Cliff finally put their design software product out in the world.
After 7 years of building towards a grand vision, their growth happened fast:
1 million users in 2014.
6 million users in 2015.
2 billion+ designs made in 2020.
On track for $1 billion+ annualized revenue in 2021.
Melanie's story is inspiring for non-technical founders and for entrepreneurs based outside Silicon Valley.
Guy Kawasaki, Canva's chief evangelist, sums it up best:
"You don't have to be in Silicon Valley—you don't even need to be in America—to be successful. Holy cow."
More founder & startup origin stories
Doing research for your own early stage startup?
Heyday will save you time and and help you retain more of what you learn.